Tile repair services in Beaverton, Oregon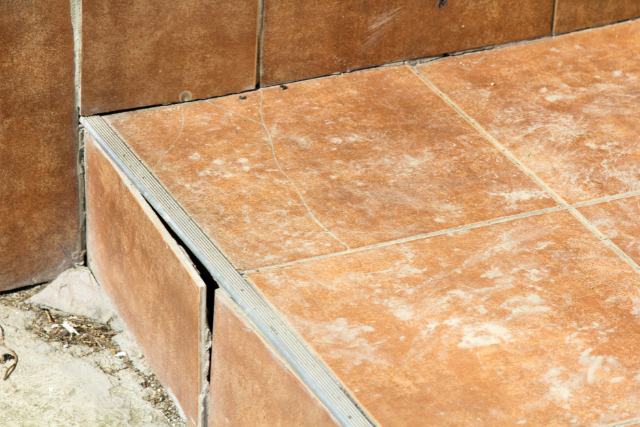 The great thing about tile is that it is durable and long lasting. Unfortunately, it does not remain in immaculate condition forever.
Tile in bathrooms, kitchens, around fireplaces, and on backsplashes and countertops can crack and become loose. Tile can also endure scratches and discoloration.
In a lot of cases faulty tile can be repaired quickly and affordably by our Beaverton, Oregon tile contractors. Our team secures loose tiles and repairs other imperfections at a cheaper rate than the cost of replacement.
The great thing about repairing tile in your home or office setting is that it lets you keep the tile you love so much while strengthening and protecting it from future repairs, replacement, or new installation.
You can count on our team for quality workmanship and a no-hassle experience that restores your tile for many years to come. Contact us today for a free estimate with upfront pricing.
Best tile replacement options
While it is possible to do minior tile repairs as a weekend DIY project, it is suggested to have the job done by a professional to make sure you get the best results. Our licensed and insured professionals repair, remove, and replace tiles on floors, bathroom showers, and walls in an efficient manner. That way, you won't have to look at those broken down tiles for a second longer.
As mentioned above, we will always try to make repairs to tiles first because it costs less and is effective. When replacement is necessary, we also make grout repairs that help restore the surface. We work within your budget and make sure all your needs and tastes are met when putting in new tile pieces.
The replacement of tile allows you to maintain the same colors, design, and materials that you started with. You won't be left with one or two tiles that look different than the rest. All will completely match, giving you peace of mind in knowing that your tile will look as elegant as ever with replacement service from our Beaverton crew.
Contact us for a free tile restoration estimate
Tile replacement and repair service aids in extending the life of your flooring, shower area, and kitchen backsplashes. This simple work will also reduce future repair work needed at rates that fit your budget. It doesn't matter if your tile material is ceramic, porcelain, glass, marble, slate, granite, or natural stone, we can help.
If you are tired of looking at those old and rundown tiles everyday in your house or office, get in touch with us today for a free consultation and to learn more about our quality services in Beaverton, Portland, Hillsboro, Lake Oswego, Somerset West, Forest Grove, Tigard, Aloha, North Plains, Cedar Hills, and beyond in Oregon.

We use modern equipment, products, and methods to deliver outstanding results that exceed your expectations.